Recommended Rooms !!

Well, I went searching through Habbo Hotel, and trying to find some great places so Habbo's out there can go and visit! I found some... and wanted to fit in more... but i decided to put one up every single day. :) Do you think your site is great enough to be on The Recommended Rooms? If yes, then Submit Them Here. Don't forget to include, what room you want me too look at and what your name is. I will notify you when you are chosen to be in the Recommended Rooms.

---

Here are just a few, that I had to choose from, from about over 50 rooms that I have looked at. NOTE: * I'm sorry I couldn't fit all your entries, I'm not saying they weren't good, but I'm sure all the entries were excellent. Submit again, and try your luck!! :)

Copyright 2004 Sulake, Inc. All Rights Reserved. Used With Permission. This website is neither owned, nor operated, by any Sulake group company (Sulake) and is not part of Habbo Hotel® or any other service or website owned or operated by Sulake. Sulake is not responsible for any content on the websites and the views and opinions expressed are not necessarily the views and opinions of Sulake."
Habbohotel Australia
Copyright 2004-2005 Sulake, Inc. All Rights Reserved.
Used With Permission.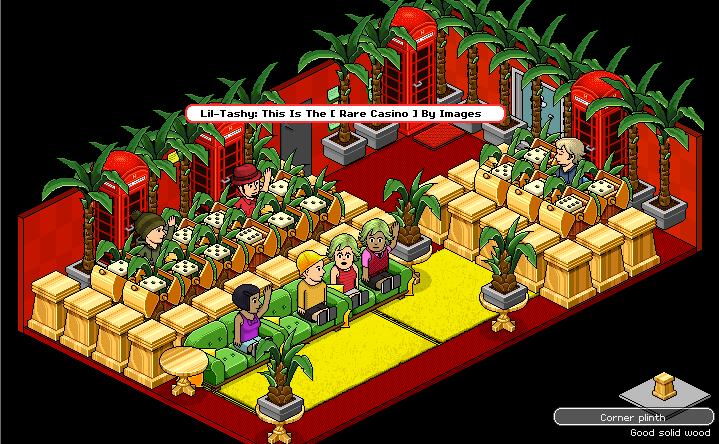 Above : Trade >> [ Rare Casino ] By Images. 110% Scam Free, Rights 1 Hc Sofa At The Moment. Search Images For His Casino.